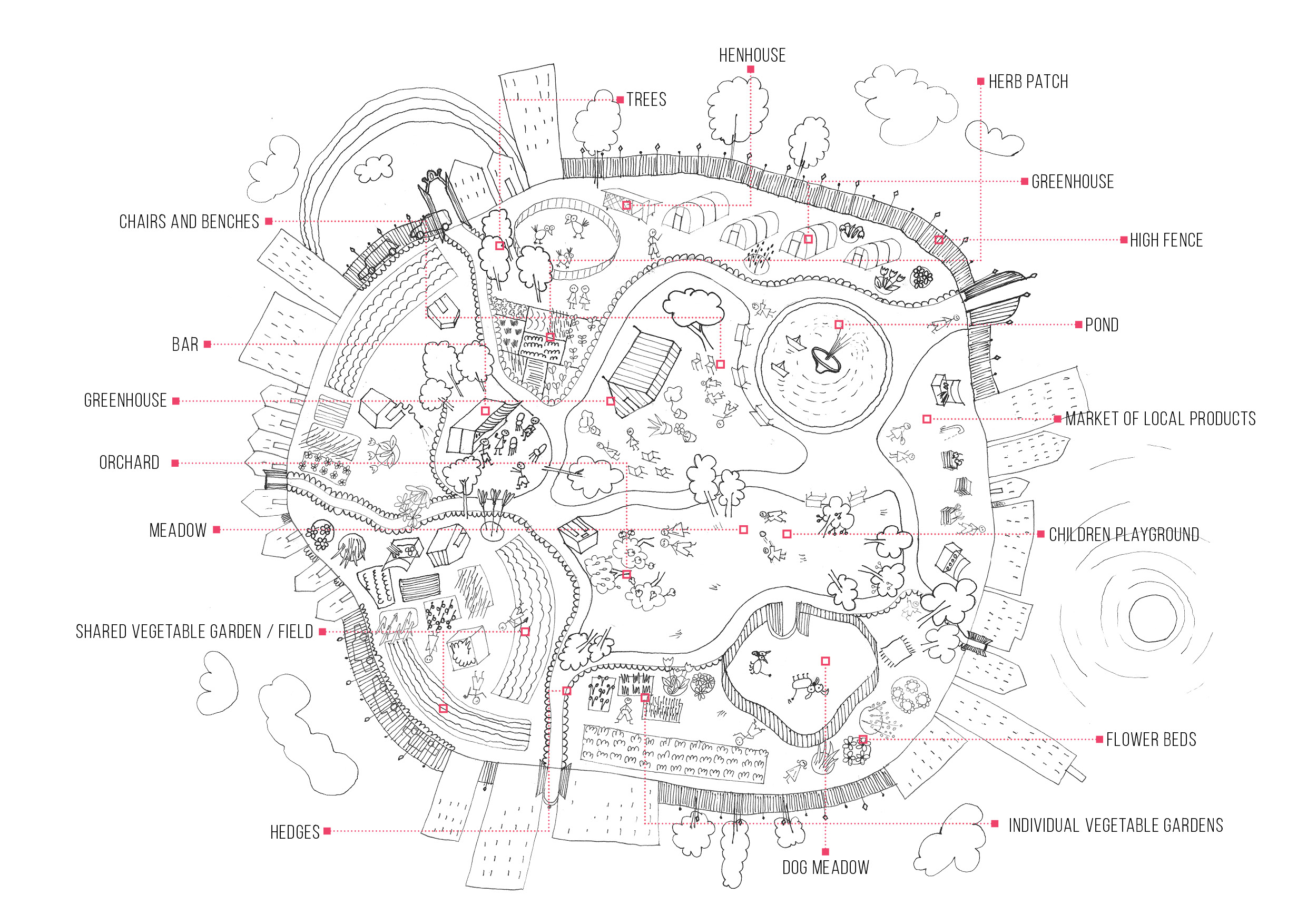 This was one of the first projects we did together.


We were thinking of a way to incorporate informal uses of space (in this case hobby gardens) into more organized public spaces and the resulting idea includes a strategy on how to achieve that.
It ended up being one of the finalists of "Ghost Project competition" at MIKSER festival in Belgrade in 2014.


It is a concept of a city park, built and maintained by locals, a compilation of programs reflecting people's lives and connections, and a vision of a diverse, smart, and confident society. It's a system connecting residents, designers, and municipality in the design of public space.


Our goal was a project that needs some designers' guidance and help but is ultimately generated between users. The content and form are derived from the needs and wishes of the people and exhibit relationships between users.


The final result would present a mirror to the city, a reflection of the local society.