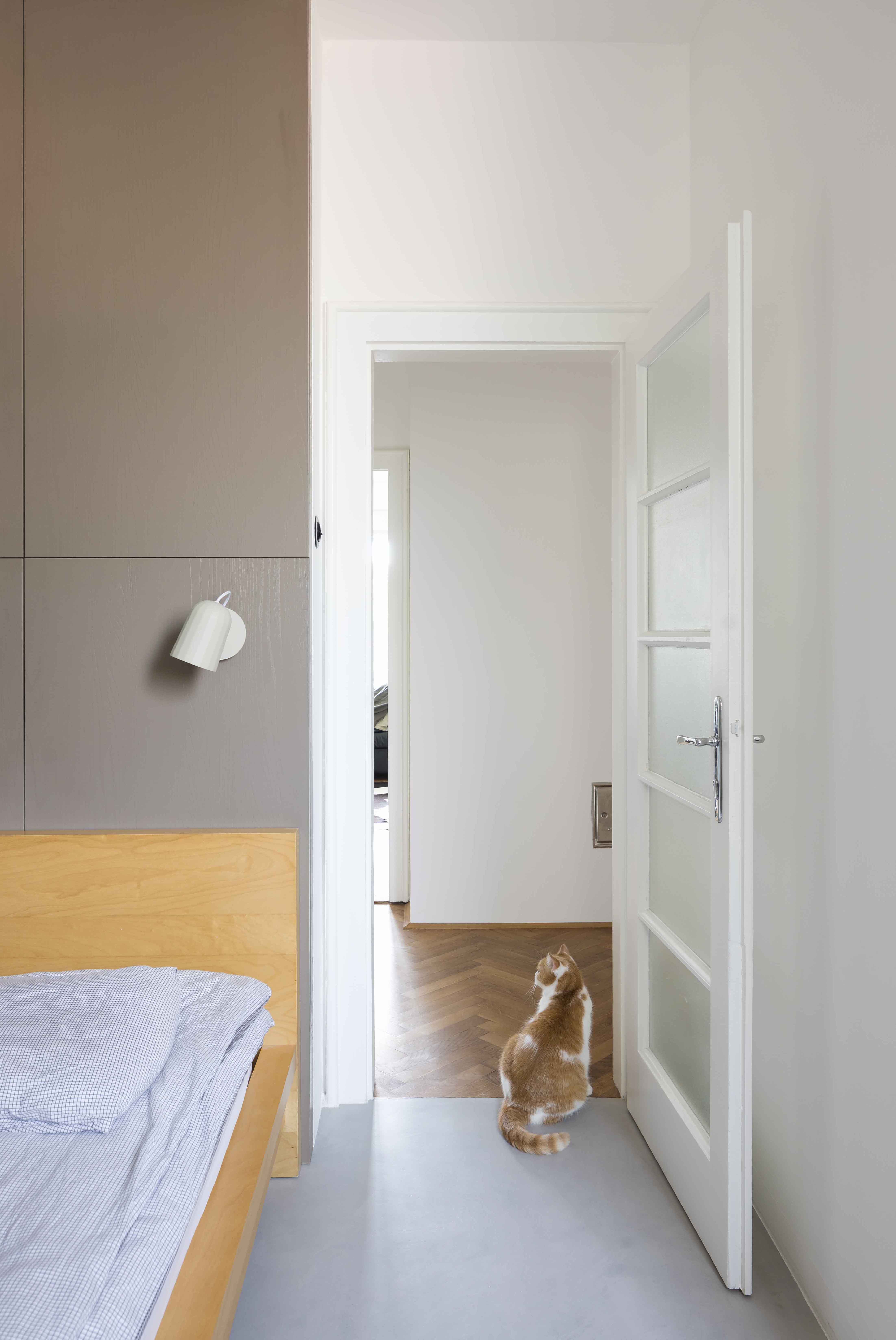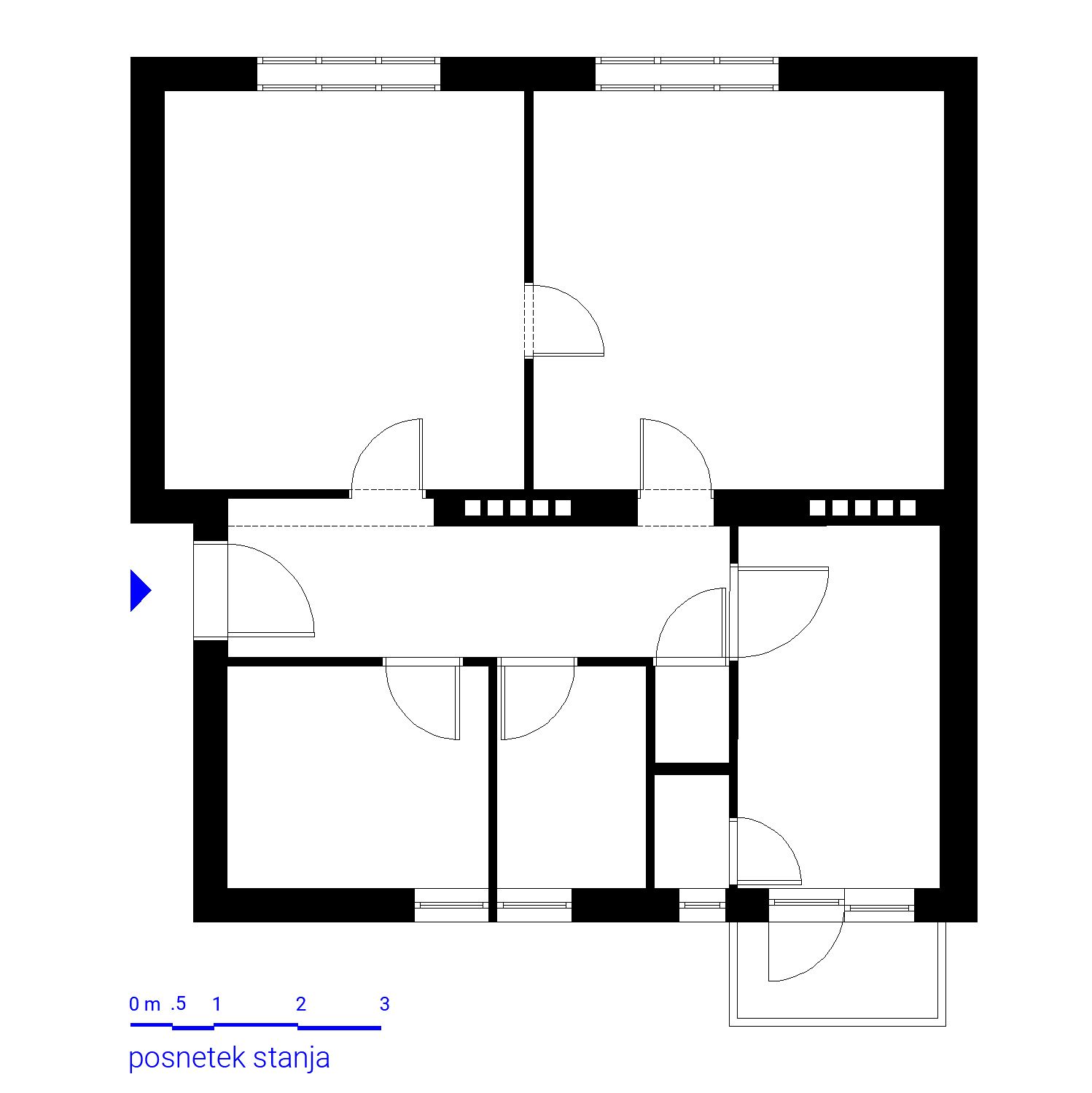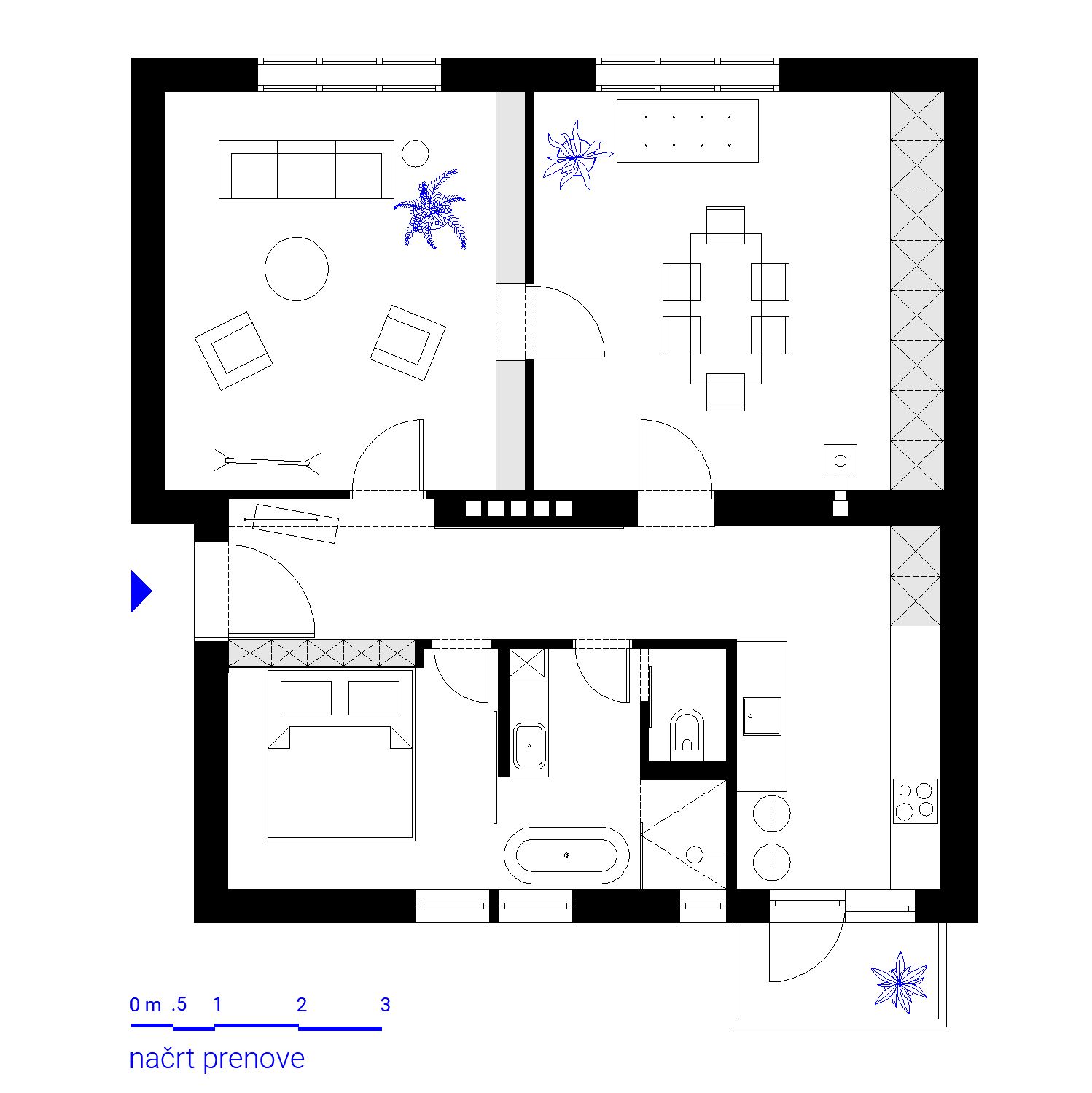 The apartment, located in a building from 1938 in the center of Ljubljana, required a thorough yet gentle renovation due to the deteriorating installations. The owners wanted to preserve the character of the old apartment and its room layout while modernizing it and adding elements to enhance comfort.

Construction work was necessary in the southern part of the apartment, particularly in the bathroom, while the living and dining rooms were updated with new furniture and lighting. The owners wished for a larger bed, a freestanding bathtub, and a spacious kitchen worktop, but the existing room dimensions were insufficient.

To address this, we decided to remove certain partition walls and shift others for a few centimeters, gaining more comfortable, roomy spaces. Small changes resulted in significant improvements. The hallway became narrower, but this change is visually unnoticeable. In contrast, other areas gained the much-needed extra space. By using a partition wardrobe in place of the previous wall, sliding doors to separate or connect the bedroom and bathroom, and other clever techniques, even the part of the apartment that was once some what cramped now feels airy and comfortable.

We retained the beautiful oak parquet flooring and incorporated reused parquet forcertain areas. Doors and windows were also refurbished and reused. A uniform gray cement floor now connects the bedroom and the bathroom.

The clients, with their refined taste, significantly contributed to crafting a warm, contemporary and elegant apartment that maintains a sense of the past.

Location
Ljubljana

Surface
85 m2

Program
renovation of an apartment


Project
completed

Year
2018

Investor
private

Photography
Aleš Rosa